Castleton Village Hall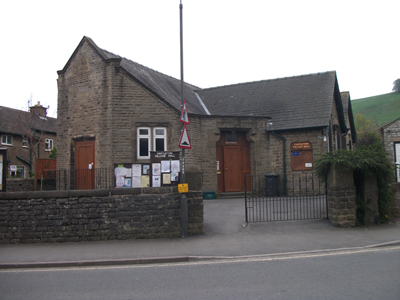 Castleton Village Hall is a Community Hall situated on the main road in Castleton. It is accessible by all but has limited parking.
There are currently three rooms available for hire.
The Oak Room—A large room suitable for events such as Discos, Dances, Parties or any gathering where substantial space is required.
The Acorn Room—A meeting room suitable for committee meetings or events where smaller space is required (only available to Village Groups).
The Willow Kitchen—A fully functional kitchen with cooking facilities, crockery and cutlery. Available separately or in conjunction with the Oak Room.

Booking Procedure
To make a booking please phone the Hall manager on 07793 581456
Provisional bookings will be taken over the phone but we require written confirmation within 5 working days.
You will be asked to sign a Hire Agreement on collect of the key. Regular users (i.e. weekly/monthly) will be asked to complete a Hire Agreement once every 6 months or whenever significant changes to personnel occur.
Band C users will be required to supply a deposit of £50.00 which will be refunded if the Hall is left in the condition in which it was found.
You will be invoiced monthly in arrears.
ALL hours use of the hall must be paid for—this includes setting up and clearing away. Users will be charged from the collection of the key until its return.